Growth can happen.  We can help.
Growth usually doesn't happen by finding the "next new thing."  Dramatic, long-term growth happens only when a company understands its core uniqueness and how to leverage it.
Growth doesn't happen by saying "yes" to new ideas. Growth happens quickly and profitably when a company learns how to focus and say "no" to the wrong ideas.
Growth doesn't happen when decisions come exclusively from the top. Real growth happens when a company learns how to "grow itself" — when everyone in the organization understands what creates growth and is equipped and empowered to make decisions that matter.
How We Grow Businesses that Thrive
Our Strategic Orienteering process will map your future and awaken your team to create a thriving organization of growth and profitability.  Specifically, your organization will learn how to:
THINK: Create a simple, yet powerful method of strategic decision making, utilizing a method of strategic filtering combined with a crystal clear focus.

NEUTRALIZE:  Understand how to neutralize competitors, as opposed to always just trying to "out-do" them.

GROW:  Uncover the right buttons to push to create the growth and success you desire.

IMPLEMENT:  Establish simple yet powerful methods of implementation that build a culture of accountability.

MAP AND MOVE:  Learn how to "map and move," to adjust to new realities and opportunities as they occur, and to ensure that your strategic plan is always on track and taking advantage of the best opportunities for growth.

REDUCE STRESS:  The Strategic Orienteering process is a powerful method of growing your organization, but is specifically designed to reduce the stress usually associated with rapid growth.
Strategic Orienteering is a unique, phased process that will be specifically tailored to achieve your goals of growth and success.
What Thriving Businesses are Saying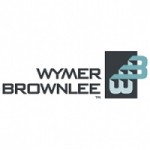 CEO, Wymer Brownlee
"Working with the enthusiastic and knowledgeable staff at Magellan has put us on the fast track for company growth. After just two sessions of interactive activities and structured planning, Wymer Brownlee is moving ahead with clarity, purposefulness and gusto that we had not previously harnessed. Our leadership group is revitalized and inspired—ready to live our company mission, spread our culture and provide the best possible client experiences at all our locations. Magellan Executive Partners made a giant impression on our company, our staff and our strategic direction. Many thanks!"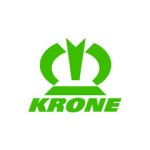 CEO, Krone North America
"Surrender early and save yourself. Everyone considering this program should in no way consider this as just another management training program. By the end of the first hour, you know you are on a different ride."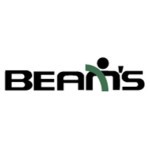 CEO, Beams Industries
"This session was invaluable for the verbalization of what our company is today and can be tomorrow. Magellan did a wonderful job on guiding us through the process of this system. They were masterful at keeping us focused and on task. I would recommend this to any company that wants to chart their course to success. We are looking forward to working with Magellan more in the future."
Are you ready to thrive?
We'd love to chat with you and discuss how we might help you grow.